Take Charge of
acute and chronic pain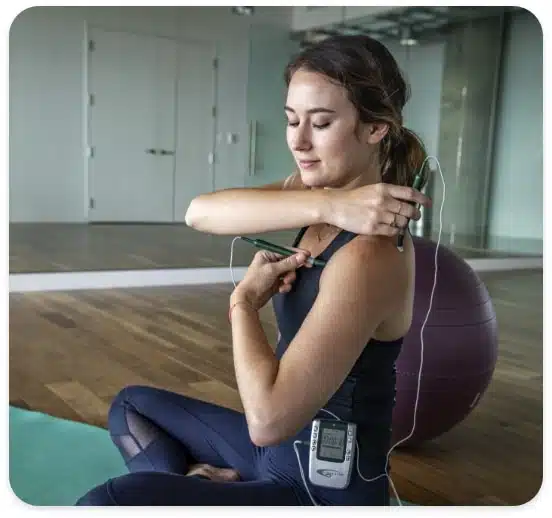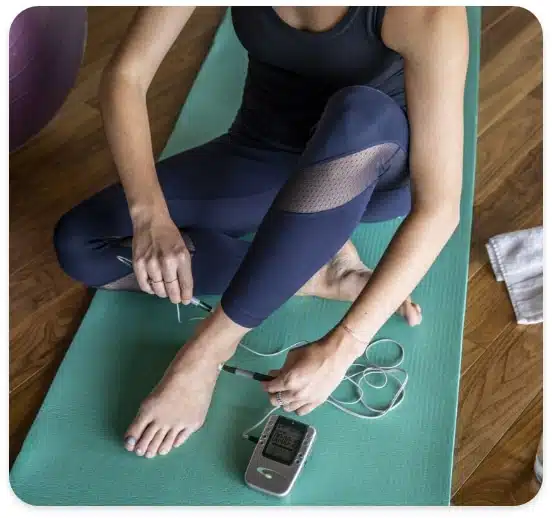 Proven to provide pain relief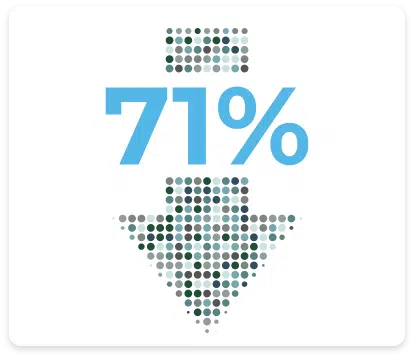 In a study of patients with severe pain, Alpha-Stim M significantly reduced pain by an average of 71% after only five treatments.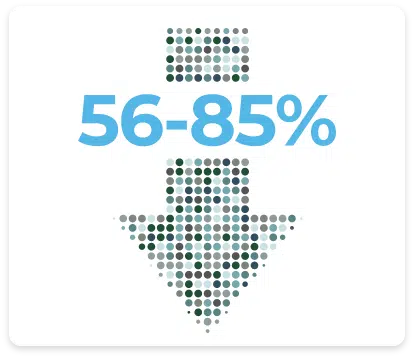 Decrease in Post-Traumatic Pain
In a post-traumatic pain study, 56% of patients at 3 months and 85% at 6 months were somewhat or very satisfied with the device for reducing pain levels.
One study found that chronic pain patients using Alpha-Stim reported significantly improved functionality over those receiving the usual care.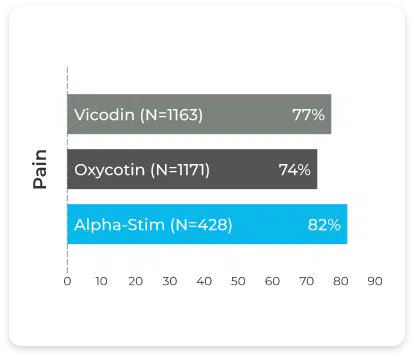 Better than
drug-treatments
When compared to pain relief responses from patients using Vicodin and OxyContin, patients self-reported greater reductions in pain with Alpha-Stim.
The Alpha-Stim M includes handheld Smart Probes or AS-Trode self-adhesive electrodes for site-specific MET pain therapy, as well as earclips that provide cranial electrotherapy stimulation (CES)—to relieve common comorbidities associated with pain.
Alpha-Stim M is an FDA cleared non-drug, non-surgical device designed to relieve acute, chronic, and post-traumatic pain.
"With the help of Alpha-Stim, I can now go up and down stairs like a normal person—without the pain and discomfort that I have had since 1942."
Bud Rome, US Military Veteran
New Jersey
"Alpha-Stim has proven, over time, to be my reliable source for relief. It eliminates my severe and chronic pain and restores a welcomed and peaceful sense of well-being."
Jack McCallister, US Military Veteran
Oklahoma
"Alpha-Stim got me over 'the hump' and made pain manageable…with continued signs of improvement. Thank you for helping me take my life back."
Mitchell Leffert
Tennessee
A Technology Patients & Providers Trust
Alpha-Stim has been helping hundreds of thousands of people take charge of their anxiety, insomnia and pain. Alpha-Stim technology has led the way with innovative non-drug medical devices. Alpha-Stim AID and Alpha-Stim M devices are highly praised by both patients and providers.
Alpha-Stim Mobile App & Accessories
To help you get the most out of your Alpha-Stim M, explore our Alpha-Stim accessories. Our unique mobile app also offers Alpha-Stim users a personalized way to keep track of sessions and progress over time.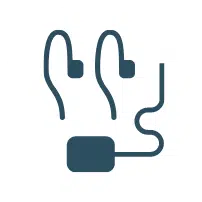 Everything you need to keep up with your Alpha-Stim M treatments. Explore our collection of Alpha-Stim M accessories including a carrying case, earclip electrodes, AS-Trodes™, and more.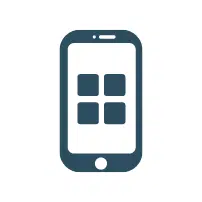 Keep track of your progress with Alpha-Stim AID or Alpha-Stim M with the Alpha-Stim Health Tracker App. Track your treatment sessions, log daily check-ins, view progress analytics, take assessments and more. 
TAKE CHARGE OF YOUR LIFE WITH ALPH-STIM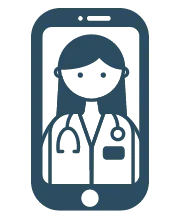 See if Alpha-Stim is right for you via a telehealth visit with a licensed healthcare provider
Purchase Alpha-Stim devices and accessories in our online store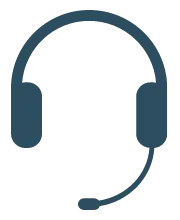 Speak with a
representative on the
phone to learn more