Alpha-Stim for
healthcare
professionals
We know you want what's best for the patients you treat. You want options that provide the best outcomes with the fewest side effects and require the least amount of time and discomfort to your patient. And of course, you are looking out for their pocketbooks as well.
Alpha-Stim electrotherapy devices are proven to be safe and effective for treating anxiety, insomnia, depression, and acute, chronic, and post-traumatic pain.
A Simpler Way to Relieve Anxiety, Insomnia, Depression & Pain
Alpha-Stim devices are non-invasive, non-drug cranial electrotherapy stimulation (CES) and Microcurrent Electrical Therapy (MET) devices that help with anxiety, insomnia, depression, and pain, safely and effectively.
Alpha-Stim AID is ideal for patients with anxiety, insomnia, and depression, while Alpha-Stim M is uniquely designed to provide both CES and MET modalities and able to treat anxiety, insomnia, depression, and pain. Prescribed by a healthcare provider, Alpha-Stim safely provides rapid, effective and lasting symptom relief without the risks of dangerous side effects or addiction. The device is designed to be used anywhere – at home, in a provider's office, or any location.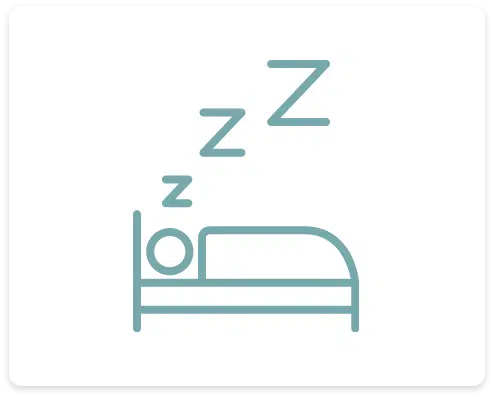 The number of subjects rating their quality of sleep as poor dropped from 60% to 5%.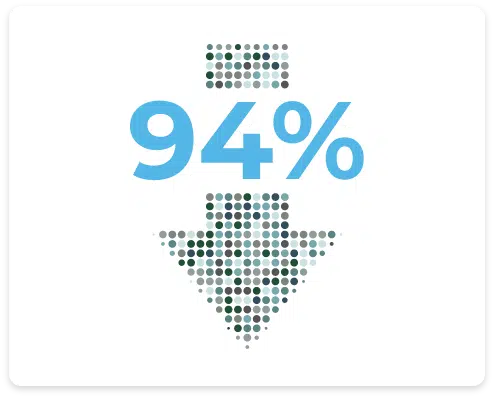 Overall Decrease in Anxiety
In clinical trials, patients reported an average of 61% less anxiety immediately after using the CES therapy. After 5 weeks, that average was 94%.
Significant Pain Reduction
In a study of patients with severe pain, Alpha-Stim M significantly reduced pain by an average of 71% after only five treatments.
 In clinical trials, Alpha-Stim recipients reported an 82% decrease of ≥ 50% or greater in depression scores after five weeks using the CES therapy.
Alpha-Stim uses two types of stimulation
Cranial Electrotherapy Stimulation (CES) for anxiety, insomnia, and depression, and Microcurrent Electrical Therapy (MET) for pain.
Cranial electrotherapy stimulation (CES) is a form of non-invasive brain stimulation that treats psychiatric disorders such as anxiety and insomnia. Alpha-Stim CES applies a patented waveform using rhythmic, low-amplitude current to the head via earclip electrodes.
Psychiatric disorders, such as anxiety, are associated with alterations in electric activity in large-scale brain networks. Research suggests that Alpha-Stim CES modulates large-scale brain network activity patterns, like those seen in anxiety, in two synergistic ways:
Ultimately, these two ways of stimulating the brain normalize the pathological signaling in the default mode network observed in many psychiatric disorders, providing rapid, effective, and lasting symptom relief without the side effects of medication.
Patients using Alpha-Stim for pain use Smart Probes or apply self-adhesive electrodes around the part of the body where the pain originates from to deliver MET.
Explore Alpha-Stim for Anxiety, Insomnia, Depression & Pain
Acute, chronic and post-traumatic pain, and anxiety, insomnia, and depression.
Designed to to help patients suffering from  anxiety, insomnia, and depression.
Try Alpha-Stim today. Talk to one of our reps to get started.
For practitioners new to Alpha-Stim, we have options for trying both Alpha-Stim AID and Alpha-Stim M. Typically, an in-office or clinic trial can help you identify those individuals who readily respond to Alpha-Stim treatment, and if Alpha-Stim is a good fit for your practice.
Use the form below to get more information about Alpha-Stim and connect with a local Alpha-Stim representative.
What Patients & Providers Say
About Alpha-Stim
"Not only have I experienced relief from anxiety and insomnia; additionally, Alpha-Stim treatments have reduced or eliminated accompanying physical pain."
CH (MAJ) David J. Fair PhD,
Former President, American Association of Police Officers; Former President, Homeland Crisis Institute
Texas
"The Alpha-Stim has so much good science behind it, with many highly controlled clinical studies—this really proves its unique effectiveness for so many types of patients. And you can't ignore the incredible safety record with no serious side effects. That's why I recommend it to many of my patients."
Anita D. Spitz, MD, Chief Family Medicine Department Parrish Medical Center
Titusville, Florida
"So far, I have overall had good results from the Alpha-Stim AID. In fact, one day while doing household tasks I walked in front of a mirror and noticed that I was smiling! That's new behavior and truly a result of this device. I am also experiencing a feeling of well-being and deep sleep that I haven't experienced since college days."
Alpha-Stim User
"I am so pleased to advise you that I was able to use the Alpha-Stim device during my surgery. The staff at the surgery center were interested and of course I had brochures to provide to them. Alpha-Stim allowed me to minimize the need for pain Rx, and I believe I was off Tramadol completely by the end of day 3. After two weeks, the surgeon was pleased with the surgical site, removed the stitches, and I was back in my office!"
Dr. Corinne Cherek, health care practitioner
Las Vegas, NV
TAKE charge of life with alpha-stim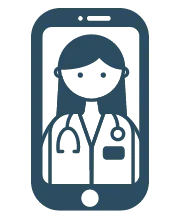 See if Alpha-Stim is right for you via a telehealth visit with a licensed healthcare provider
Purchase Alpha-Stim devices and accessories in our online store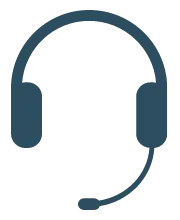 Speak with a
representative on the
phone to learn more
Sources:
Lichtbroun AS, Raicer MMC, Smith RB. The treatment of fibromyalgia with Cranial Electrotherapy Stimulation. Journal of Clinical Rheumatology. 2001; 7(2):72-78.

Holubec JT. Cumulative response from Cranial Electrotherapy Stimulation (CES) for chronic pain. Practical Pain Management. 2009; 9(9):80-83.