An FDA-cleared, drug-free option
for treating insomnia
A New Way to Fight Insomnia
Insomnia is the most common sleep disorder among adults worldwide. Various studies show that insomnia may be prevalent in 10-60% of the population. Insomnia is often the result of underlying causes such as high stress or anxiety, depression, certain medications, or other health conditions.
And because insomnia can negatively impact mental and physical well-being, we developed Alpha-Stim® to provide a drug-free treatment option that's safe and easy to use at home.
Clinically Proven to Relieve Insomnia
Alpha-Stim is an FDA cleared CES medical device that is clinically proven to treat insomnia and safe to use at home.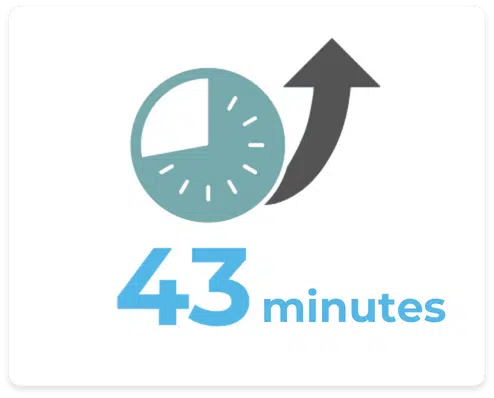 After only 5 treatments, military Service Members with insomnia reported an increase of 43 minutes of sleep.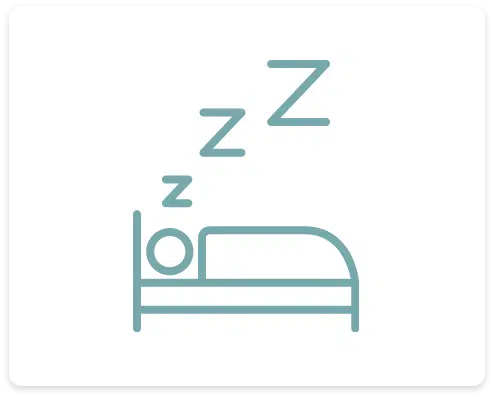 In one study, the number of subjects rating their quality of sleep as poor dropped from 60% to 5% after using Alpha-Stim.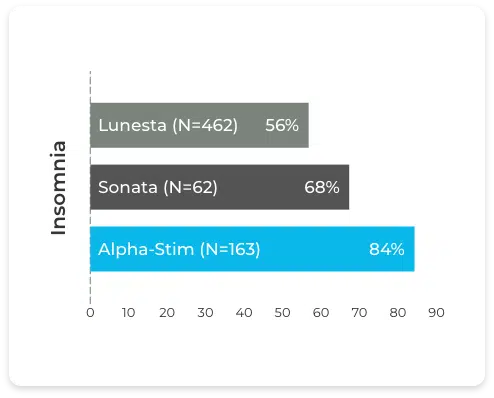 Preferred Over Medication
One survey showed patients feel better with Alpha-Stim insomnia treatment than with common sleep drugs.
Alpha-Stim is also designed to treat anxiety, providing patients with simultaneous anxiety and insomnia relief.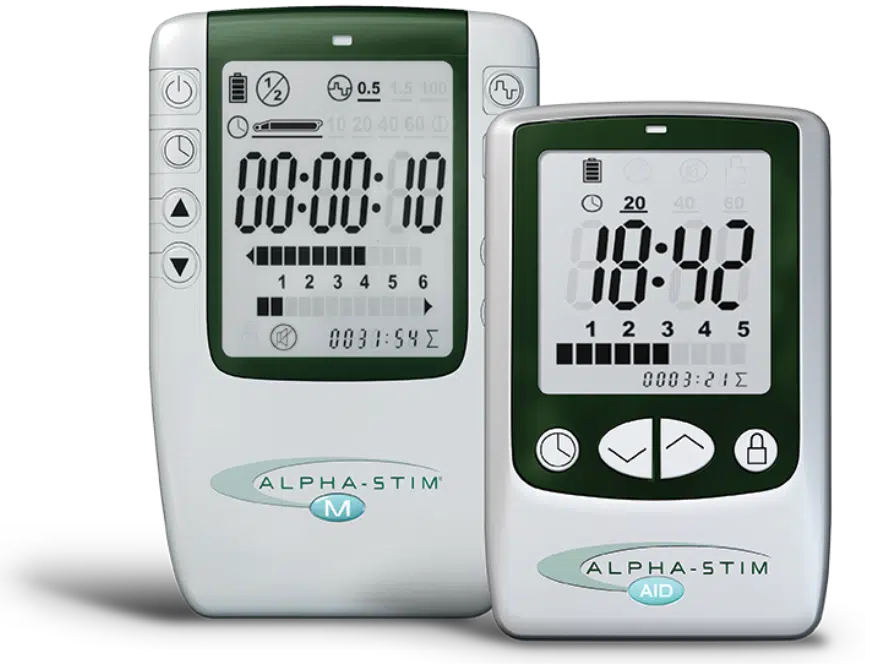 How Does Alpha-Stim Work for Insomnia?
Alpha-Stim is an FDA cleared CES medical device used to treat insomnia and improve overall sleep quality using an exclusive, patented waveform technology. This revolutionary waveform passes between two electrodes clipped to your earlobes to help restore balance in your brain and thereby reduce disrupted sleep.
Alpha-Stim can be used between 20 minutes and 1 hour, daily, and over time, treatments can be decreased to 2-3 times per week as results improve. And because the effects of Alpha-Stim build on the progress of the last session, many Alpha-Stim users see increased levels of relief over time. Moreover,  because CES does not involve any chemicals, Alpha-Stim users are free from the worry of dependence and withdrawal.
What People Say About Alpha-Stim for Insomnia
See what people are saying about using Alpha-Stim for treating insomnia and improving sleep quality.
"The Alpha-Stim is great for our whole family! It has helped me sleep better, have a better mood, and get rid of pain! It has helped my daughter be calmer and not so hyper."
Jennifer King Guido
"Not only have I experienced relief from anxiety and insomnia; additionally, Alpha-Stim treatments have reduced or eliminated accompanying physical pain."
CH (MAJ) David J. Fair, PhD, Former President, American Association of Police Officers; Former President, Homeland Crisis Institute Texas
"I haven't slept more than 4 hours in a night in years. The VA used this on me last week, 30 minutes a day for three days. I slept 6 hours two nights and almost 7 the third night. More sleep, better the mood, much less anxiety."
Paul Reinhardt, US Veteran
Get a better night's sleep.
Schedule a telehealth consult today with a licensed health care provider to give Alpha-Stim a try.
Commonly Asked Questions about Insomnia
We've gotten a few questions over the years about sleep disorders, and especially insomnia. Below are a few with answers from professionals.
*Please consult with a physician for medical advice. The information below does not replace medical advice received by physician.
Why do I feel tired and low on energy all day, but when I go to bed I can't sleep?

If you're feeling tired all day, you've likely been tempted to either double down on your caffeine intake or take a nap. Though it may seem counterintuitive, a recent article from Harvard recommends avoiding napping, as it can ruin your body's "appetite" for sleep later at night. Caffeine consumption can likewise prevent your body from entering a restful state, even hours later.

Try to stick to a schedule – even if it's different from your "normal" routine.  Waking and going to bed at the same time each day can help your body get into a groove. It doesn't matter if your new schedule looks completely different from what it used to; what matters is consistency.
I can fall asleep, but it's not restful, and I keep waking up. What can I do?

Our bodies are wired to stay awake when we feel threatened, according to Janet Kennedy, PhD, founder of NYC Sleep Doctor. "Our bodies are misfiring," she says, making it impossible for us to stay asleep. Dr. Kennedy recommends getting out of bed when this happens – watch a TV show, work on a puzzle, do some dishes. Waiting to go back to sleep will only make you frustrated.

If insomnia is an ongoing issue for you, treatments with Alpha-Stim can bring you better quality, longer sleep. Treatments take just 20 minutes to an hour and are done in the comfort of your own home. Getting better sleep will help you be better prepared for the next day.
Does insomnia trigger sleep apnea or vice versa?

The American Sleep Foundation says sleep apnea and drugs prescribed to remedy other medical conditions are among the causes of insomnia.

Alpha-Stim for insomnia treatment is ideal in these situations because it offers insomnia relief and better sleep habits without medication.
TAKE CHARGE OF YOUR LIFE WITH ALPHA-STIM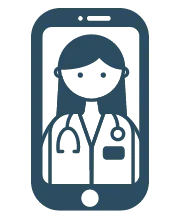 See if Alpha-Stim is right for you via a telehealth visit with a licensed healthcare provider
Purchase Alpha-Stim devices and accessories in our online store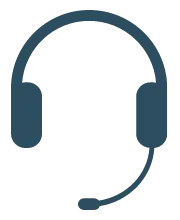 Speak with a
representative on the
phone to learn more
Sources:
Lande RG, Gragnani C. Efficacy of Cranial Electric Stimulation for the treatment of insomnia: A randomized pilot study. Complementary Therapies in Medicine. 2013; 21(1):8-13.

Lichtbroun AS, Raicer MMC, Smith RB. The treatment of fibromyalgia with Cranial Electrotherapy Stimulation. Journal of Clinical Rheumatolog. 2001; 7(2):72-78.

Kirsch, D.L., Price, L.R., Nichols, F., Marksberry, J.A., & Platoni, K.T. Military Service Member and Veteran Self-Reports of Efficacy of Cranial Electrotherapy Stimulation for Anxiety, PTSD, Insomnia, and Depression. (2014). The Army Medical Department Journal, 46-54.